Advancing Behavioral Health: Developing systems-level change statewide
July 5, 2022 Posted by Jesse M. Ehrenfeld, MD, MPH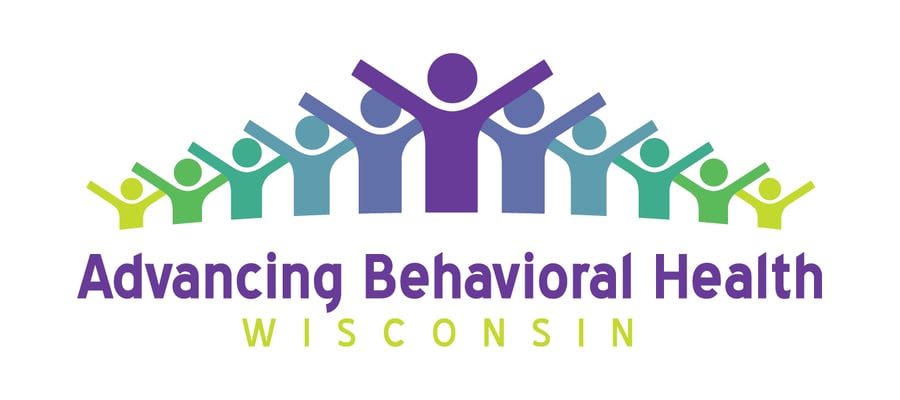 An eight-year, $20 million initiative supporting 10 community coalitions across the state is building a stronger safety net of mental health services for Wisconsin residents at a time of escalating needs.
From reducing the number of youth experiencing depression, to creating individualized de-escalation plans for emergency responders to use in a mental health crisis, teams of community partners are working together, benefitting from each other's perspective, and developing best practice models that can be replicated elsewhere in Wisconsin.

The three-phase initiative, from 2016 to 2024, already had ramped up by the time the pandemic added another layer of emotional trauma. Community coalitions had balanced the needs, capacity, and feasibility in their plans, and were able to successfully pivot as needed.

The final phase, from 2022 to 2024, focuses on ensuring sustainable transformation and systems change, so what they created will continue to positively impact behavioral health after funding through the Advancing a Healthier Wisconsin Endowment's Advancing Behavioral Health (ABH) Initiative has ended.

"One of the greatest gifts AHW gave the state of Wisconsin with this initiative was the gift of time; an eight-year project," said Michelle Broaddus, an associate professor of psychiatry and behavioral medicine at the Medical College of Wisconsin and the ABH Initiative's principal investigator.

"If we give time and resources to people embedded within their communities who are passionate, connected, and dedicated, there is no limit to what they can accomplish. It's the best chance to move the needle. When you work on wicked problems, you bump up against intractable systems outside the control of a community, like not enough mental health providers. We must live in that world and direct resources that already exist in a community, so they are most efficient."

The Resilience Alignment Beekeepers ("to keep busy bees together") lead the northern Wisconsin coalition, the Chequamegon Accountable: the Community for Health (CA:tCH), the first Accountable Community for Health in Wisconsin. CA:tCH has worked to improve crisis responses in Ashland and Bayfield counties – two counties with strained mental health resources. The coalition adopted an action plan called a Ca:tCH Plan for law enforcement, healthcare, behavioral health specialists and schools to de-escalate an individual's mental health "crisis moment," and avoid a traumatic emergency detention.

A majority of crisis calls to law enforcement involve individuals who already have had contact with human services, medical providers, or therapists around their mental health, said Wendy Kloiber, director of the Resilience Alignment Beekeepers. Proactively, individuals agree during a routine therapy visit to create a Ca:tCH Plan accessible to anyone with a log-in to a HIPPA-compliant website. Law enforcement responding to a 911 call may access the plan listing strategies the person finds helpful for self-regulation, and names of friends or family who have agreed to be contacted to assist before the legal process may lead to emergency detention. Schools in the counties will be partnering, as well, Kloiber said, so schools have de-escalation strategies through individual student Ca:tCH Plans.

"This is a good tool to help figure out how to best stabilize someone, and hopefully keep people in the least restrictive environment," Kloiber said. "When beds aren't available locally for an emergency detention, police may have to transport individuals in crisis to facilities far from their support network, which adds to the trauma," she said.

"When we first developed the plan, it was really powerful for partners to be in a room," Kloiber said. "People with lived experience who had been through the emergency detention process connected with law enforcement who had brought them to the ER and hospital staff who had received them in the behavioral health unit for their involuntary admission. We keep adding partners, and we have enough Ca:tCH Plans now that the gears of the system are working as intended… we have seen an increase in crisis calls, but not an increase in emergency detentions."

Other funders are stepping up to keep the coalition's work going beyond the AHW grant, Kloiber said.

Another coalition engaged in the AHW-funded Advancing Behavioral Health Initiative is working to reduce by 20% the number of students in grades 7-12 who are at risk for, or who are experiencing depression in Calumet, Outagamie, and Winnebago counties.

They adopted Sources of Strength, an evidence-based suicide prevention program. Sources of Strength so far is used at 19 high schools and three middle schools. A central repository of tri-county mental health resources easily accessed through one website, myconnectionnew.org, also was developed.

The project also has a sustainability plan beyond the AHW grant. Cooperative Educational Service Agency (CESA) 6 will continue the coalition's work "so our strategies will take hold and live on beyond our project," Wendy Harris, the project's coalition coordinator, said. Other CESAs elsewhere in Wisconsin also want to adopt it, she said.

During the final two years of the ABH Initiative, the 10 community coalitions and the MCW academic partner team will be focusing on sustainability efforts to ensure that the programming and impact continue on in the participating communities as well as engaging in broad dissemination to share their learnings with other communities across Wisconsin to spark continued improvement in behavioral health.