AHW Pathway Profile: Basic, Clinical & Translational Research
August 28, 2020 Posted by AHW Endowment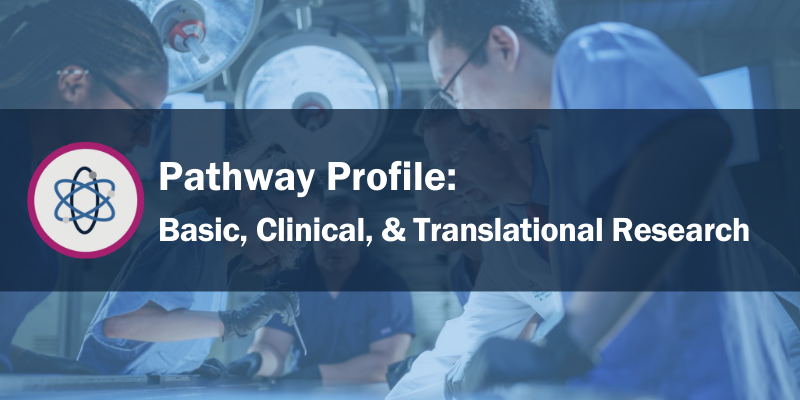 As a statewide philanthropy housed within a private academic medical center, AHW has always funded cutting-edge research that improves health. When the endowment created funding pathways in 2019, devoting one entirely to research was a no-brainer.

"This is where so much of our MCW expertise lays," said Kristen Gardner-Volle, program manager overseeing the pathway. "We believe advancing new discovery and creating new knowledge is critical to impacting health in our state, and leads to better clinical care, new treatments, and real population-level results."
The Basic, Clinical & Translational Research Pathway is one of four pathways designed to align with the endowment's current five-year plan. Open funding opportunities are released through specific pathways, each with a clear vision for improving health. The other pathways focus on health education and workforce development, population and community health studies, and policy and systems change.

Since 2004, AHW has invested $160.2 million in MCW-led research projects. Most recently, the pathway awarded $1 million to four MCW-based collaborative health research projects aimed at improving health for residents statewide. The projects will explore new treatments for bladder cancer, study the relationship between gut microbiome and metabolic rate, investigate ways to help the heart heal itself after a heart attack, and examine the brain and DNA to understand what makes an individual at risk for developing post-traumatic stress disorder.

Other funded projects are developing research initiatives around identifying efficacious pancreatic cancer treatments, avoiding health disparities in patient data collection, determining fructose's effect on kidney function, and assessing damage in sports-related concussions.

"What makes this pathway so unique is the focus on collaboration," said Gardner-Volle. "Funding opportunities are designed to bring researchers together, often across disciplines, to explore new areas of research or take current projects in a new direction that would not otherwise be possible."

Projects can span the T0-T5 spectrum, meaning they can range anywhere from basic science research all the way to public health studies.

Gardner-Volle works closely with applicants throughout the process to help them connect with AHW's mission and effectively communicate the importance of their research. After receiving funding, project members attend regular AHW learning community meetings designed to spur additional collaboration by bringing together researchers from various disciplines.

Projects must meet a very clear objective—improve the health of the residents of Wisconsin.

"This is the heart of who we are as a funder," said Erin Fabian, program director for the endowment. "We were created through a generous gift when Blue Cross & Blue Shield United of Wisconsin converted from a not-for-profit to a for-profit, and the money we award belongs to, and should benefit, everyone in the state."

Fabian notes that projects have an immediate impact on human health, or advance a scientific field in a way that results in a long-term impact.

"This pathway is so crucial to our mission of making Wisconsin the healthiest state in the country. If we don't support researchers, our advancements in health will only go so far," said Fabian.

For more information on projects funded through the AHW Education and Workforce Development Pathway, visit the AHW funded project database at ahwendowment.org/fundedprojects.