Working Together to Prevent Lead Poisoning in Children
October 25, 2022 Posted by Jesse M. Ehrenfeld, MD, MPH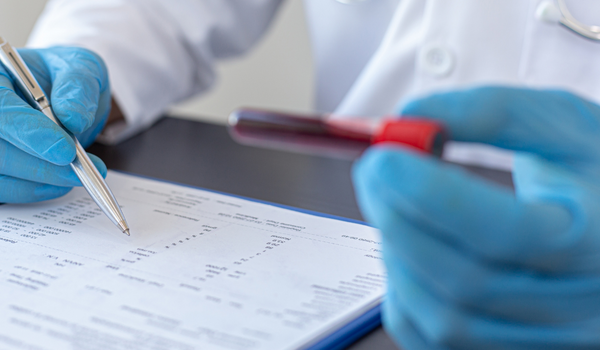 Children with high levels of lead in their bloodstream are at greater risk for learning and developmental disabilities, behavioral challenges, and growth delays. For a city grappling with peeling lead paint in low-income neighborhood homes, the problem has been magnified for decades by lack of a coordinated response.
Advancing a Healthier Wisconsin (AHW) in October 2020 awarded $400,000 to a Medical College of Wisconsin-led project – Clinical and Community Solutions to Lead-Free Children – to help change the dynamic in Milwaukee.
Tens of thousands of older Milwaukee homes are believed to contain lead paint, and many built before 1951 are believed to also receive water from street mains through lead pipes known as laterals, which can flake lead into drinking water. Each year, roughly 25,000 Milwaukee children are tested for lead and an average 3,000 are found to have elevated lead levels. But it is widely acknowledged that lead testing and interventions are grossly inadequate, underfunded, and lacking in coordination between the city, medical clinics that treat children with lead poisoning, and nonprofits working toward solutions and better education. Parents ultimately face the consequences because their children struggle to learn and behave at school, due to lead poisoning.
The three-year AHW project, now in its second year, aims to not only help the city identify more children with elevated blood lead levels, but also better coordinate responses to positive lead tests, enhance parent education, and strategize how to decrease ongoing lead exposure to prevent lead poisoning.
The project is working to streamline processes linking medical clinics, the Milwaukee Health Department, and community resources, while engaging and educating parents in distressed neighborhoods. The AHW project has brought together more than 50 partners to work alongside the health department on this long-vexing public health issue.
MCW Principal Investigator David Nelson, professor of Family and Community Medicine, said the collaboration was "long overdue." The goal is for all children in Milwaukee to be lead-free – especially those whose families cannot afford to replace old windows and remove lead from other surfaces, or who rent from lax landlords.
"We want to see children living in safe and affordable environments," Nelson said. "It's a complex issue with multiple moving pieces. When we work together, we can affect change. Everyone does a little bit, and we find ways to connect without pointing fingers."
AHW funding covers staff time at partner organizations to "dig deeper and make connections" toward a less siloed approach to lead poisoning prevention, said Carissa Hoium, environmental health program leader for the Children's Health Alliance of Wisconsin.
"This team served as a door holder for organizations to come together," added Langston Verdin, director of health strategy for the Milwaukee Health Department. "The funding makes it possible to support staffs working together."
AHW funding also provided an opportunity to assess and establish a baseline of "where we are as a community" in building awareness around the issue among parents of children most vulnerable to lead poisoning, said Ofelia Mondragon, healthy homes lead abatement manager for the Social Development Commission.
Underpinning the collaborative work is advocacy for policy changes and greater funding for lead abatement and education, as well as protections for lead abatement workers on the home improvement side, Mondragon said. "We need a sense of urgency to empower different perspectives – parents, educators, workers, and community organizations."
The project's "heart and soul" is families, said Richard Diaz, co-founder, and chair of the Coalition on Lead Emergency (COLE), a collective of nonprofits, environmentalists, educators, doctors, community members, and civic activists. COLE works with families of children with lead poisoning to share their stories as part of advocacy for better protections.
Diaz cited a recent victory in tandem with the Milwaukee Health Department: a policy change to hold landlords more accountable, and to prevent them from retaliating against families that report lead in rentals. Another successful policy change triggers earlier responses for lead abatement by lowering the blood lead level required for abatement, Diaz said.
"We're not going to be done with this work in three years, when the project funding ends," Nelson said. "But this is where collectively, 50 partners locally and nationally interested in this work – including funders – are coming together."
Said Diaz: "It really is an access to capital issue."