Addressing LBGTQ Health Disparities for Community Health
August 11, 2022 Posted by Jesse M. Ehrenfeld, MD, MPH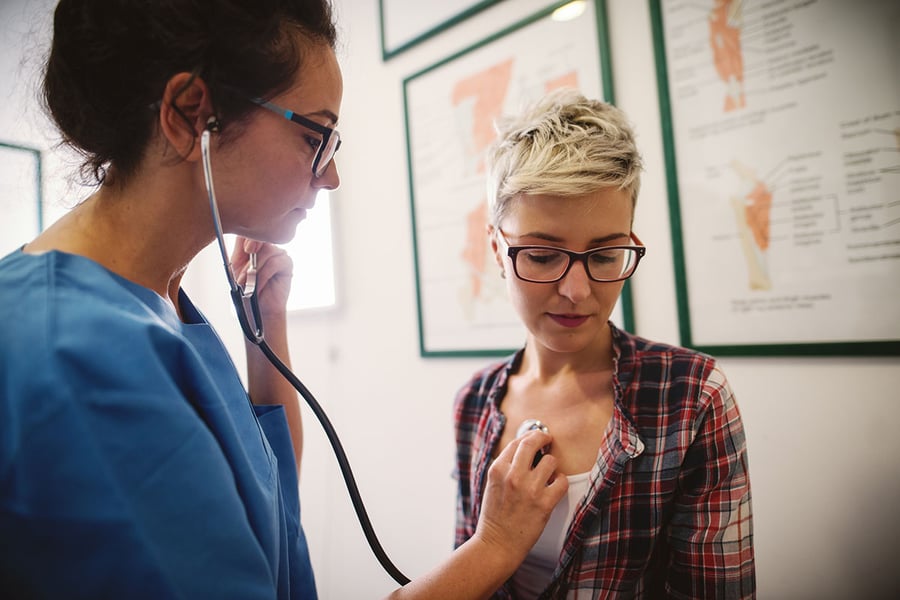 Health care services help us live full and healthy lives, and many of us take them for granted. But not everybody has the same access to medical advice and treatment, which can result in poorer health outcomes for certain populations.
These are known as health disparities—defined by the Centers for Disease Control and Prevention (CDC) as "preventable differences in the burden of disease, injury, violence, or opportunities to reach your best health that are experienced by socially disadvantaged populations." The LGBTQ community was identified as a "health disparity population" by the National Institute on Minority Health and Health Disparities, partly because individuals who identify as part of this group have less access to health care.
Dr. Jessica Francis, a leading LGBTQ-specialist at the Medical College of Wisconsin, explains that stigma and discrimination, which many members of the LGBTQ community encounter, can lead to "serious negative impacts on health—mentally, physically, emotionally, and socially." By contrast, access to health care and comprehensive community resources (and the ability to access them safely) are critical to overall physical and emotional health.
LGBTQ people are at higher risk for certain conditions, have less access to health care, report more chronic conditions, and have worse health outcomes. They are also less likely to have health insurance and more likely to delay care. These LGBTQ health disparities are exacerbated by the fact that LGBTQ people may face discrimination within the health care system.
Are LGBTQ Health Needs Different?
Dr. Francis tells us that most health care needs are the same for people of all communities. Everyone needs primary and preventive care, regular check-ups, and screenings from health providers they feel comfortable with.
There are, however, ways that LGBTQ needs and care may be different:
Depending on people's sexual practices, they may need access to anal Pap screening in addition to cervical Pap screening.

STD or STI (sexually transmitted infection) screening in different parts of the body— in the vagina and cervix, in the anus, or in the vagina and throat—may be warranted.

For those at higher risk, as a preventive, some LGBTQ people may benefit from PrEP (Pre-exposure prophylaxis), a daily medication to prevent the acquisition of HIV.
These and other issues should be discussed with a trusted health provider to determine what might be appropriate.
The Importance of Coming Out to Medical Providers
Medical providers need to do everything possible to ensure LGBTQ patients feel safe telling them about their sexuality or gender transition, because only by having this information can providers help their patients be as healthy as possible. Unless a patient is out to a provider, their unique situation or needs may not be apparent to that provider. For example, for people in transition, it is important for a practitioner to know if they are using any hormonal medications or have had physical alterations when considering screenings and treatments.
With regular access to comprehensive resources, LGBTQ people, marginalized communities, and society as a whole will be healthier. According to Dr. Francis, if we truly want to help LGBTQ people and communities, "it is incredibly important that we set up systems to build resilience and support ways for everyone to succeed."
Finding an LGBTQ -Friendly Practitioner
There are many resources to help members of the LGBTQ+ community find supportive health practitioners and access essential information. Here are a few: