AHW Health Research Funding Improves Vision Health Equity in Wisconsin
July 21, 2023 Posted by AHW Endowment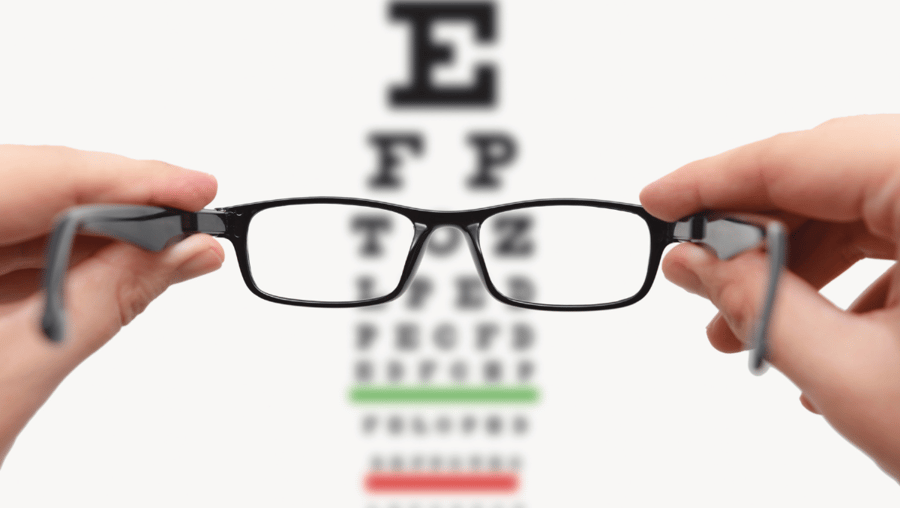 The eyes are critical to our ability to see, process, and participate in the world around us. Vision health problems can impact a person's quality of life and well-being at any age, especially when vision issues go untreated. Populations with limited access to high-quality vision care miss essential opportunities for vision screenings, exams, and education that can drastically affect their vision health, sometimes for the rest of their lives.
Read on to learn how health research funding from Advancing a Healthier Wisconsin Endowment (AHW) is supporting crucial efforts to provide necessary vision health care and resources for communities across Wisconsin.
Vision Care in Wisconsin
While anyone can experience vision health issues, certain risk factors increase the likelihood of developing vision-related challenges. These include:
Age
Hypertension (or high blood pressure)
Diabetes
Smoking
Obesity
Family health history
Here in Wisconsin, many of these risk factors are prevalent: more than 541,000 individuals have diabetes, nearly 40% of adults are obese, 16% of adults smoke, and one in three adults has hypertension. Proactive vision care is the best way to ensure vision health for individuals of all ages, especially those at a higher risk.
In the U.S. and Wisconsin, social and economic disparities–such as income, education, and neighborhood–also affect a person's likelihood of developing visual difficulties and vision loss. A lack of high-quality vision care can perpetuate vision problems and lead to other health and quality of life challenges. For children, not receiving recommended vision care can interfere with progress in school and developmental milestones, and may even increase the chances for permanent vision loss.
With funding from AHW, researchers are making significant strides in addressing vision health equity in Wisconsin and improving care access and quality.
How AHW Health Research Funding is Improving Vision Health in Wisconsin
Supporting Healthy Vision for Wisconsin Children
Vision screenings and eye exams are essential to identifying common vision problems in children, including:
Refractive errors: nearsightedness (myopia), farsightedness (hyperopia), and astigmatism
Amblyopia, or lazy eye
Strabismus, or cross-eyes
Convergence insufficiency, which results in blurry or double vision
Treatment for these conditions can improve a child's vision health now and in the future. However, in high-risk populations, these conditions often go unaddressed. Without proper vision care, vision problems can affect a child's development cognitively, physically, emotionally, and neurologically. And while vision screenings can detect vision issues, follow-up exams are essential to assess and treat vision health issues.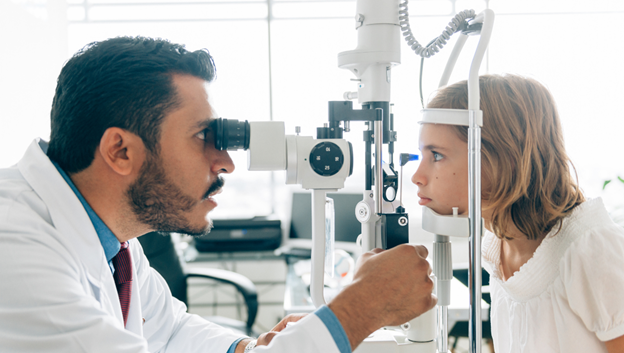 With AHW health research funding, Medical College of Wisconsin (MCW) primary academic partner Deborah Costakos, MD (Ophthalmology), and AHW community partner Prevent Blindness Wisconsin aimed to address vision disparities in Wisconsin children. Working alongside Milwaukee Public Schools, researchers sought to improve parents' awareness and commitment to follow-up care and lay the groundwork for a system of vision screening, referral, and education for children in nine target neighborhoods in Milwaukee.
Through this project, multiple curriculums were developed to teach children about the importance of vision health and care. New resources were also created to improve children's access to vision care in the Milwaukee neighborhoods targeted in the project.
Introducing Mobile Eye Screenings to Improve Latino Health Outcomes
Compared to the rest of Wisconsin's population, Hispanics/Latinos have a higher death rate from diabetes and an increased likelihood of becoming blind. Language, transportation, and lack of insurance can be challenging barriers to accessing essential healthcare, including the eye examinations that people with diabetes are instructed to have to address potential vision problems the condition can cause.
In a project made possible by AHW health research funding, United Community Center worked with MCW primary academic partner Judy Kim, MD (Ophthalmology and Visual Sciences), the City of Milwaukee Health Department, Carroll University, and Marquette University to create an eye disease screening system using mobile teleophthalmology with remote retinal cameras. Through the TeleEye Health Collaborative, researchers implemented a process to expand vision screenings and detect early signs of diabetes and pre-diabetes.
Throughout their two-and-a-half-year project, project partners trained more than 20 staff to perform the remote retinal screenings. They reached nearly 1,000 clients at more than 40 community and clinic events. The project partners also leveraged more than $80,000 for further research and work to improve the health of Milwaukee's Hispanic/Latino population.
Improving Vision Health Equity for Southeast Wisconsin's Hmong and Myanmar Population
The consequences of vision loss and impairment extend beyond a person's visual abilities, affecting their mobility, independence, mental health, and employment opportunities. Data from Milwaukee Consortium for Hmong Health, Inc. (MCHH) shows that 22% of their Southeast Asian clients have never received an eye exam in their lifetime, and 36% haven't had vision care in the past two years.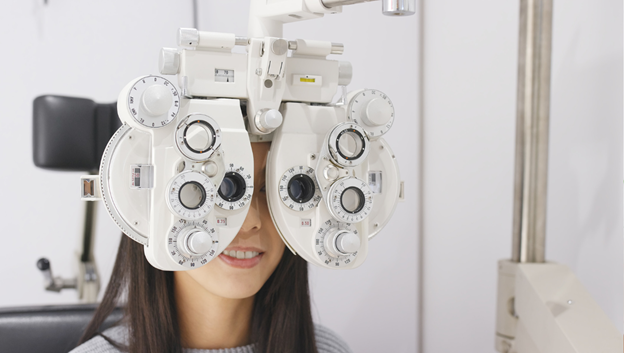 To improve vision health equity for Milwaukee's underserved Hmong and Myanmar populations, Prevent Blindness Wisconsin and MCW primary academic partner Dr. Kim were awarded health research funding from AHW to conduct a program evaluation of the Adult Vision Health Program at MCHH. Through the assessment, the researchers seek to review the program's cultural and accessibility strengths to improve vision health equity for the local Hmong and Myanmar communities.
One year into their 18-month project, program partners plan to create a vision health education workshop for program clients, develop Hmong and Myanmar cultural education in Milwaukee County's healthcare system, and share their findings with vision health stakeholders throughout the state.
The Future of Vision Health Equity in Wisconsin
The valuable progress made by our community partners, with health research funding from AHW, has expanded and increased the availability and quality of vision health care to Wisconsin communities. We look forward to the improvements in vision health equity in our state and beyond that will come from these projects and others supported by AHW.