AHW Director Dr. Jesse Ehrenfeld Discusses Philanthropy-led Health Innovation with the AMA's Health2047
April 21, 2021 Posted by AHW Endowment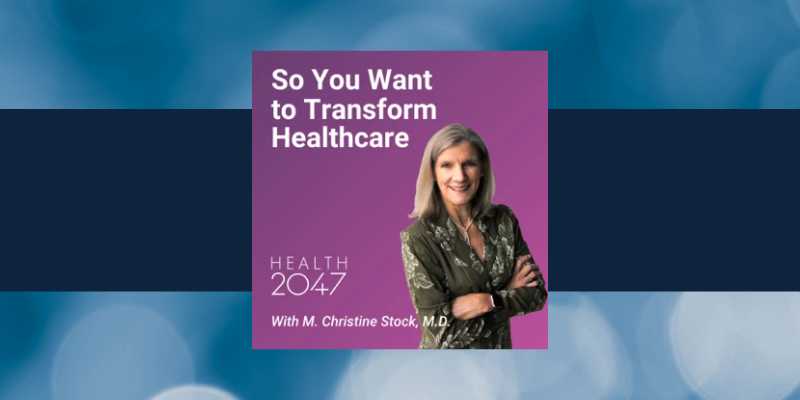 AHW Director Jesse M. Ehrenfeld, MD, MPH, is the featured guest on the latest So You Want to Transform Healthcare podcast hosted by M. Christine Stock, MD, Managing Director of Medical Affairs at Health2047.
Dr. Ehrenfeld, who leads AHW, a $457 million statewide philanthropy based at MCW, highlighted the role that philanthropy can play in advancing innovation in health care, research, and public health in ways that venture, academic medical centers, and government can't.
The episode explores how AHW has developed funding opportunities to support innovation and testing of new ideas, including funding that has supported an MCW-led early-stage research partnership between systems biology and computational modeling, an innovative eight-year, $20 million initiative to advance behavioral health in Wisconsin called the Advancing Behavioral Health Initiative, and projects that focus on changing systems that impact health to create long-term, sustainable change, including work to reduce medication misuse by making prescription drug labels patient-friendly and creating a new Milwaukee County Veterans Treatment Court designed to get veterans the help and support they need.

Health2047 is the innovation subsidiary of the American Medical Association (AMA) that aims to find, found, and scale innovative startups that transform healthcare at the system level to overcome systemic dysfunction. Dr. Ehrenfeld has been active in the AMA since medical school and was elected to the AMA Board of Trustees in 2014 and is the immediate past president of the board.
Listen to the full episode here.