AHW Director Named Emerging Industry Leader by Managed Healthcare Executive
October 22, 2020 Posted by AHW Endowment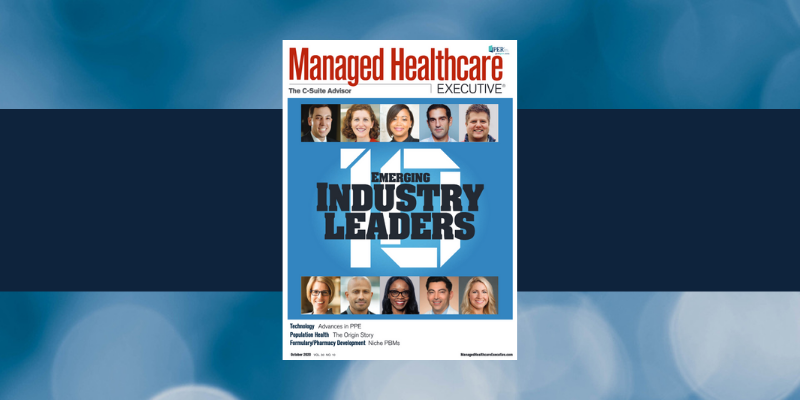 Advancing a Healthier Wisconsin Endowment (AHW) Director and MCW School of Medicine Senior Associate Dean, Jesse M. Ehrenfeld, MD, MPH, has been named one of 10 Emerging Industry Leaders by Managed Healthcare Executive magazine.
The publication, which reaches healthcare executives nationwide, calls the list a highlight of those who are "among the best and the brightest" in the industry.
Ehrenfeld joined MCW in September 2019 to lead the strategy and operations of AHW, the statewide health improvement philanthropy established by MCW to serve as a resource to health research, education and community initiatives across Wisconsin. Since its inception, AHW has invested more than $279 million in over 477 projects across the state that are leading to new research discoveries, developing the health workforce of the future and creating positive impacts in Wisconsin communities.

Alongside his leadership of AHW, Ehrenfeld continues his clinical practice in anesthesiology as well as his research centered around how information technology can improve patient safety, outcomes, and health equity. His research has been funded by the NIH, Department of Defense and Robert Wood Johnson Foundation and has led to the presentation of more than 250 abstracts as well as the publication of more than 200 peer-reviewed manuscripts. He also provides advice and support to the World Health Organization Digital Health Technical Advisory group as an expert in digital health.

Ehrenfeld has been active in the American Medical Association (AMA) since medical school and was elected to the AMA Board of Trustees in 2014 and is the immediate past president of the board.

Ehrenfeld is a combat veteran and former U.S. Navy Commander who deployed to Afghanistan during both Operating Enduring Freedom and Resolute Support Mission where he cared for servicemembers wounded in combat.

He is also a leading advocate on behalf of LGBTQ individuals and in 2018 received the inaugural Sexual and Gender Minority Research Investigator Award from the Director of the National Institutes for Health. For his work in capturing photographs and supporting the lives of LGBTQ people, Dr. Ehrenfeld was recognized in 2015 with a White House News Photographers Association award and, in 2016, with an Emmy nomination for his work on the New York Times-produced documentary, "Transgender, at War and in Love."

Find the full October issue of Managed Healthcare Executive here.