AHW Health Research Funding Supports Improvements to Sexual Health Resources in Wisconsin
November 16, 2023 Posted by AHW Endowment
Ensuring equitable access to sexual health care and resources is crucial to reducing health disparities and enhancing public health in Wisconsin and nationwide. In our state, nearly 50% of sexually transmitted infections (STI) cases are concentrated in Milwaukee County. Unfortunately, access to testing, treatment, and other healthcare resources is inconsistent across the area's communities.
With $450,000 in health research funding from the Advancing a Healthier Wisconsin Endowment (AHW), the project "Lower Uninsured, STI, & Unintended Pregnancy by Integrating Services at Milwaukee County Health Departments" aimed to support local health departments in guaranteeing equitable access to low-cost STI testing and treatment and pregnancy resources, as well as expanding access to health insurance enrollment assistance and basic reproductive care for all Milwaukee County residents.
The 3.5-year AHW-funded project was led by Medical College of Wisconsin's (MCW's) Allison E. Linton, MD, MPH (Obstetrics and Gynecology), and Health Care Education and Training (HCET), an organization providing education, training, technical assistance, program development, grants management, and evaluation services.
Sexual Health Resources and Insurance in Milwaukee County
In addition to the high concentration of STI cases in Milwaukee County, the area has a high rate of teen births—27.4 births per 1,000 girls aged 19 and younger, nearly double the state's average.
Additionally, almost 75,000 residents under 65 in the county lack health insurance. While free and low-cost STI testing and treatment options are available within the city of Milwaukee, residents outside this area have limited access to such resources. Without access to sexual health care, individuals are forced to seek treatment in emergency rooms or urgent care centers, an expensive and unsustainable alternative.
Creating a Solution for Milwaukee County Health Departments
The project team aimed to introduce free and low-cost STI services to Milwaukee County Health Departments outside of the city center, leveraging their established status as trusted community resources. Four health departments were identified, with the target population being residents of reproductive age and older individuals at risk for STIs who lacked insurance and access to affordable or free STI services.
In close collaboration with the health departments, the research team developed and implemented new policies, protocols, and medical standards for each service. They also provided comprehensive training for health department staff to ensure they could efficiently deliver and bill for each service.
Leigh Zaban, director of sustainability at HCET, noted that the trainings produced through the project covered crucial subjects for health department personnel offering STI services to their communities. "We conducted training sessions for the health departments (and recorded and saved the presentations) on topics such as unbiased care and skills-based training for providing inclusive reproductive and sexual health care. These trainings proved invaluable for those who had never offered STI testing and treatment before and covered aspects like setting up a testing site and the follow-through when someone tests positive for an STI."
Another aspect of the project involved assisting the health departments in achieving certification as a Provider Type 71. This enabled them to enroll residents and bill for Family Planning Only Services through Medicaid, access low-cost or free laboratory testing, and provide affordable patient treatment and contraception for sexually transmitted infections. Dr. Linton explained, "Our goal was to help health departments enroll patients in family planning services, not only to ensure patients receive care but also to make the services sustainable and eligible for reimbursement."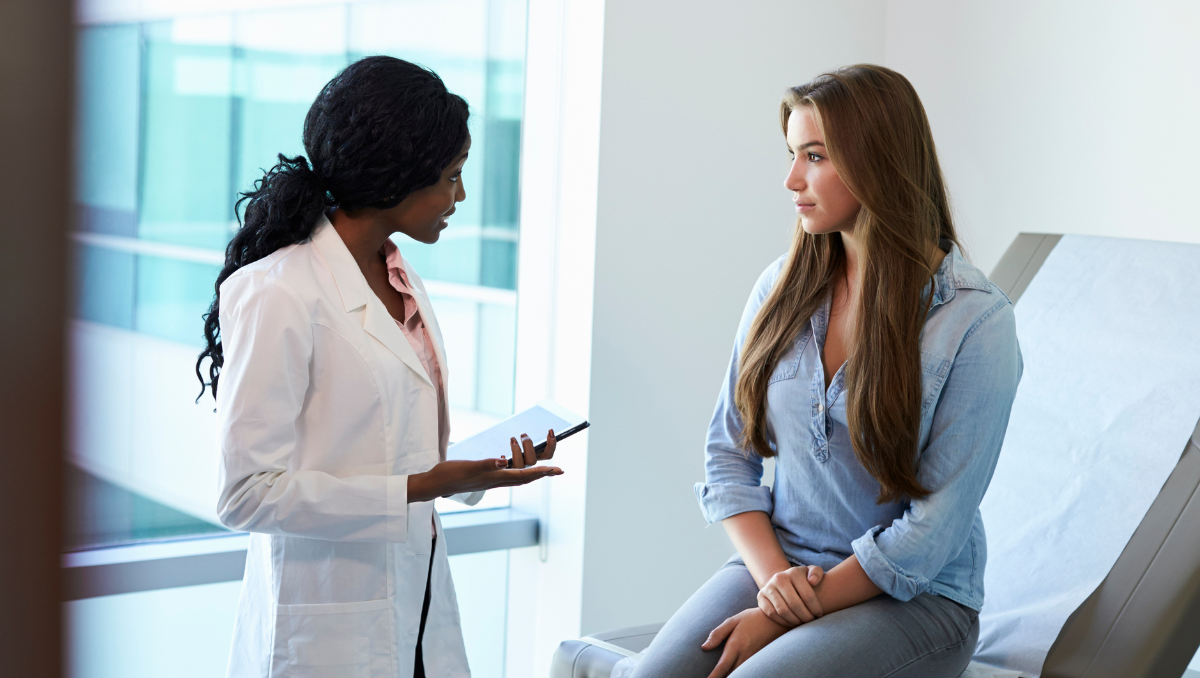 The project team was highly encouraged by the enthusiasm and dedication of project participants and health departments. Dr. Linton mentioned, "The nurses and teams at the health departments were phenomenal. They were motivated and eager to engage in these conversations and assist people. I was thrilled to witness the passion of the health department staff and their proactive approach to learning."
Navigating COVID and Sustainability
The onset of the COVID-19 pandemic had a profound impact on the healthcare community in Wisconsin, the U.S., and globally. Consequently, the project, which commenced in January 2019, experienced understandable setbacks and delays. The health departments partnering with the project researchers had urgent services, resources, and care to provide to their communities.
Dr. Linton highlighted, "It's a testament to our health department partners that, despite the chaos caused by COVID and the ongoing challenges, we were able to resume and successfully complete the project."
Recognizing the importance of sustaining the project's momentum despite COVID-related challenges and reduced resources, the team concluded that recording and creating training toolkits were indispensable. While health departments experienced personnel turnover due to the pandemic's strain on the healthcare industry, providing recorded training sessions to new staff enabled the project's benefits to persist.
Dr. Linton emphasized, "A key component of our efforts for the health departments was ensuring the project's sustainability. This was particularly crucial given the rapid turnover caused by COVID, and we needed to assemble this toolkit."
Looking to the Future
Although the project has concluded, the team is delighted by its ongoing impact on the targeted communities and the value it offers to Milwaukee County health departments. The training and resources developed during the project are accessible on the HCET website, allowing health department personnel, including new hires and those seeking refresher courses, to access valuable information for providing free STI services and pregnancy planning care and resources to their communities.
Zaban expressed optimism that the project has paved the way for other communities to replicate these efforts and achieve similar outcomes. "Other health departments, especially in rural areas, can observe that this is entirely feasible and realistic for them to integrate these services. They can empower themselves by accessing virtual resources on their own schedule and feel confident in educating their clients and patients," she said.