AHW Hosts Nationally Recognized Infectious Disease Specialist for Coffee Conversations with Scientists
April 13, 2021 Posted by AHW Endowment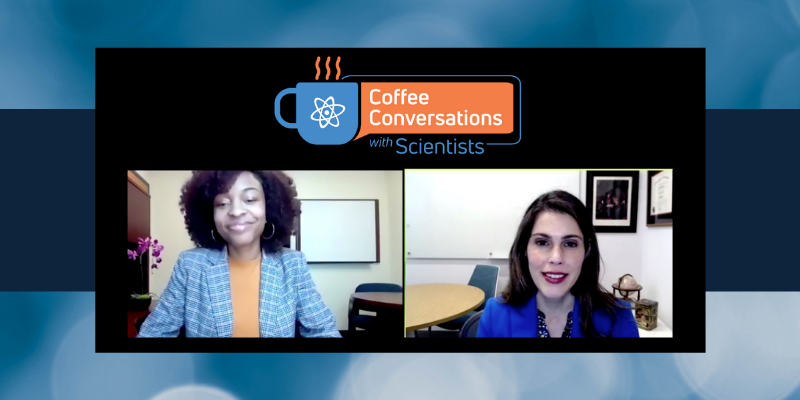 On April 8, Joyce Sanchez, MD, FACP, a nationally recognized specialist in infectious diseases, joined host Ashley Hines, Medical College of Wisconsin diversity and inclusion manager, for the first Coffee Conversations with Scientists to discuss the science behind COVID-19 vaccines and variants and answer live questions from viewers.
Coffee Conversations with Scientists is a monthly Facebook Live series made possible by a partnership between the Medical College of Wisconsin and the Advancing a Healthier Wisconsin Endowment. The series features local experts and digs into the science behind health topics making news today.
According to Dr. Sanchez, there is a lot to feel optimistic about as vaccines roll out across the state. One-third of Wisconsin's population has received at least one dose of vaccination and 20% of the population has been fully vaccinated. However, there is still reason to be on alert due to an increase in positive cases and outbreaks.

Watch the full episode to hear Dr. Sanchez discuss:
The safety of the three COVID-19 vaccines
How the vaccines work, common side effects, and how long protection could last
The way new variants (or strains) develop
What is safe to do after vaccination
The importance of maintaining social distancing, mask wearing, and hand washing

Learn more about Coffee Conversations with Scientists and join our email list to be the first to hear about upcoming episodes.