Funding News: AHW Awards $1.58 Million to Support Wisconsin Health Workforce Development Projects
July 28, 2020 Posted by AHW Endowment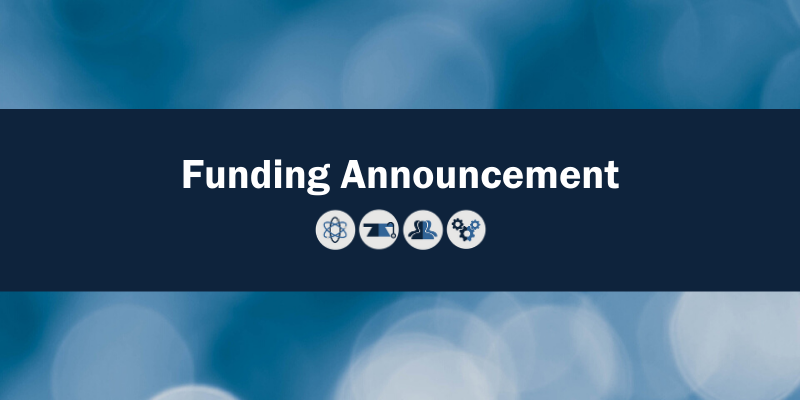 The Advancing a Healthier Wisconsin Endowment (AHW) has announced the award of $1.58 million to three community-led and one Medical College of Wisconsin-led projects aimed at developing and growing a health workforce that is prepared to address Wisconsin's evolving and growing health challenges.
"In Wisconsin, and across the country, great strides are being made to develop and support a health care workforce that can address today and tomorrow's health care needs," said Dr. Jesse M. Ehrenfeld, director of the Advancing a Healthier Wisconsin Endowment and senior associate dean at the Medical College of Wisconsin. "However practitioner shortages, shifting environments, evolving and emerging health challenges, and changing population demographics are evidence that there is more work to be done. Through these awards, we are proud to support innovative strategies that will positively impact the health workforce today and for generations to come."

AHW, a statewide health philanthropy, was established by the Medical College of Wisconsin to serve as a resource to those working to advance health research, develop the health care and public health workforce, and support community health initiatives across the state. Through its Education and Workforce Development pathway, AHW advances promising work and ideas to develop and grow a workforce that will meet the diverse and evolving needs of Wisconsin residents and will be poised to impact health statewide.

The following funded projects will begin their work in July 2020:

Health Career Path2Practice Certificate ($389,065)
Community Partner: Northeastern Wisconsin Area Health Education Center
MCW Academic Partner: Leslie Ruffalo, PhD, MS, Family and Community Medicine
Developing a certificate program and comprehensive careers exploratory course that will enable higher education institutions across Wisconsin to introduce clinical, administrative, public health, and research career paths to students.

System of Wellness Instruction for Teachers and Teens ($400,000)
Community Partner: Milwaukee Board of School Directors
MCW Academic Partner: Leslie Ruffalo, PhD, MS, Family and Community Medicine
Building the capacity of health and physical education teachers to expand health, physical, and wellness education curriculums from a sports-based paradigm to one that promotes lifetime wellness for students.

The Medical Assistant Accelerated Pathway to Employment Training Project ($398,581)
Community Partner: Employ Milwaukee and the Center for Healthcare Careers of SE Wisconsin, Inc.
MCW Academic Partner: Linda Meurer, MD, MPH, Family and Community Medicine
Increasing the diverse talent pool of medical assistants by developing an innovative accelerated training program for medical assistants that provides immediate engagement to wages and on-the-job training.

MCW-CW Advocates in Medicine Pathway ($398,561)
MCW Principal Investigator: Amy Prunuske, PhD, Biochemistry, MCW Central Wisconsin
Co-Investigator: Corina Norrbom, MD, Medicine, MCW Central Wisconsin
Facilitating engagement and entry of undergraduate students from rural and Hmong backgrounds into the medical degree program at the Medical College of Wisconsin-Central Wisconsin campus to develop a future health workforce poised to meet the diverse needs of Wisconsin communities.