How AHW is Increasing MCW's Biomedical Research Capacity and Competitiveness
March 15, 2023 Posted by AHW Endowment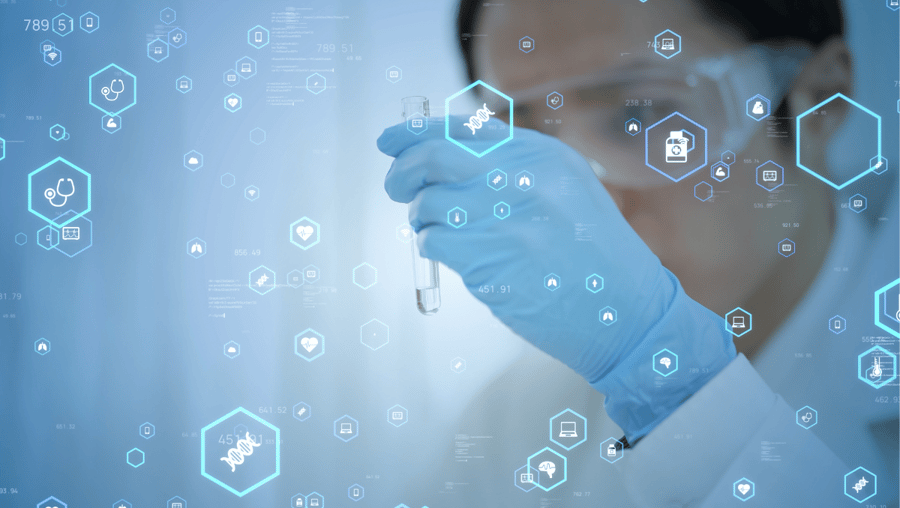 Behind every healthcare breakthrough are years of painstaking and expensive biomedical research. While billions of dollars are available for promising health-focused scientific research, such as that being conducted at the Medical College of Wisconsin (MCW), the process for attracting National Institutes of Health (NIH) grants and other financial support is highly competitive.
With the Improving Heart Health, Supporting Healthy Minds, and Dismantling Cancer grant, the Advancing a Healthier Wisconsin Endowment (AHW) aims to provide the tools, resources, and collaborations necessary to allow MCW researchers to perform and present their work according to the most rigorous funding requirements, thereby increasing the flow of federal research investment into the state and advancing the knowledge necessary to improve the health of Wisconsinites.
This investment highlight video details the types of projects fueled by AHW's grant and this multifaceted project's early, measurable successes.

Read on to learn how MCW investigators are drawing upon AHW funding to attract critical national research funding.
About the Improving Heart Health, Supporting Healthy Minds, and Dismantling Cancer Grant Projects

Competitive Application Resubmission Support
Researchers applying for National Institutes of Health (NIH) grant funding often receive feedback noting that additional work is needed before their project is grant-worthy. An AHW grant is helping MCW researchers resubmit such projects for funding. Michele Battle, PhD, associate professor of cell biology, neurobiology, and anatomy, explains how AHW funding helped her successfully reapply for NIH funding.

Supporting MCW's Engineering Core
AHW funds are helping to expand the capabilities of MCW's Engineering Core. Hear from Justin Grobe, PhD, associate professor of physiology and biomedical engineering about how in-house specialized equipment manufacturing capabilities at MCW has helped secure significant NIH funding.

Funding for Specialized Equipment
Limited needs funding, which is one of the mechanisms supported by a $5 million AHW grant to the MCW's Office of Research, helps MCW investigators purchase state-of-the-art equipment to support their work. Nita Salzman, MD, PhD, professor of pediatrics, microbiology, and immunology, and Samantha Atkinson, PhD, bioinformatics analyst for the Center for Microbiome Research, explain how AHW funding helped purchase a server to analyze large data files, increasing the center's competitiveness with a less expensive in-house resource.
Supporting In-House Regulatory Advisory Services
Navigating regulatory issues related to a U.S. Food and Drug Administration (FDA) investigational new drug (IND) application presents certain challenges for researchers who may not have access to the information required of them. To help ensure the results of clinical trials will fulfill the requirements of the FDA for of a new drug or new device, AHW has a position with significant expertise in working with the FDA on IND applications. Dr. Michael Widlansky, MD, MPH, professor of medicine and pharmacology, explains how Kristin Busse, PharmD, BCPS, assistant professor in the School of Pharmacy, helped strengthen his FDA IND application.
Funding Collaborative Teams
Large federal research grants often require groups of investigators to come together and pool their knowledge to solve complex health challenges, producing 1,000+-page grant applications. Dr. Curt Sigmund, chair of the Department of Physiology, explains how AHW helped fuel research by a diverse group of MCW investigators whose work over five years on the regulation of blood pressure has produced a major National Institutes of Health grant application.
Visit AHW's Funding Center to learn more about current funding opportunities and AHW-funded projects.