How Projects Funded by AHW Health Grants Are Helping Prevent Suicide in Wisconsin
September 27, 2023 Posted by AHW Endowment
921. That's the number of Wisconsin residents who took their own lives in 2022., It's a stark data point that represents a growing and critical public health challenge here and across the country. Wisconsin's suicide rate increased by 32% between 2000 and 2020 and continues to climb. To improve health outcomes and save lives, the Advancing a Healthier Wisconsin Endowment (AHW) has funded health grants for projects that explore suicide prevention strategies, develop prevention resources, and help address the underlying health concerns that contribute to suicide in our state.
Suicide in Wisconsin
Suicide is a complicated health issue, and an individual's risk for suicidal thoughts and behaviors depends on various factors, including:
Mental health
Substance abuse behaviors
Physical health, illness, or disabilities
Social isolation
Finances
Traumatic history and experiences
Access to suicide attempt methods
Communities across Wisconsin are affected by suicide each year, with people ages 25-44 accounting for 32% of suicide deaths in the state in 2022, and higher suicide rates occurring in rural counties vs. urban settings. While the majority (70%) of individuals who die by suicide are white males, the U.S. Centers for Disease Control report that most racial groups and ethnicities saw an increase in suicide deaths between 2021 and 2022.
According to the Wisconsin Department of Health Services (DHS's) Suicide in Wisconsin: Impact Response Report, "… One suicide death affects as many as 135 other individuals, including family, friends, coworkers, professionals, and others who valued the life of the individual lost to suicide." That means that in 2022, more than 124,000 Wisconsinites were affected by suicide.
Suicide is a pressing public health concern in Wisconsin, and there is an urgent need for efforts to address its root causes, improve mental health services, and save lives.
AHW Health Grants Supporting Suicide Prevention Initiatives in Wisconsin
Assessing Suicide Risk and Preventing Suicide among Black Students in Milwaukee
The aforementioned report from DHS noted that there are higher rates of emergency department visits for self-inflicted injury among Black Wisconsinites, specifically Black youth. To reduce stigma around mental health issues within Black and Brown communities and encourage and promote seeking help, Medical College of Wisconsin's (MCW's) Michelle Pickett, PhD (Pediatrics), is working with Milwaukee Public Schools (MPS) and the City of Milwaukee Office of Violence Prevention to reduce suicides among this group.
In an 18-month research project supported by a $200,000 grant from AHW, the researchers are gathering input from these groups and other key community stakeholders to inform suicide risk screening practices that will be implemented in MPS schools to connect students to culturally competent resources. The project aims to decrease suicidal behavior in the Black community and to increase health equity in Wisconsin.
Addressing Occupational Trauma with Resiliency Training for Wisconsin EMS Workers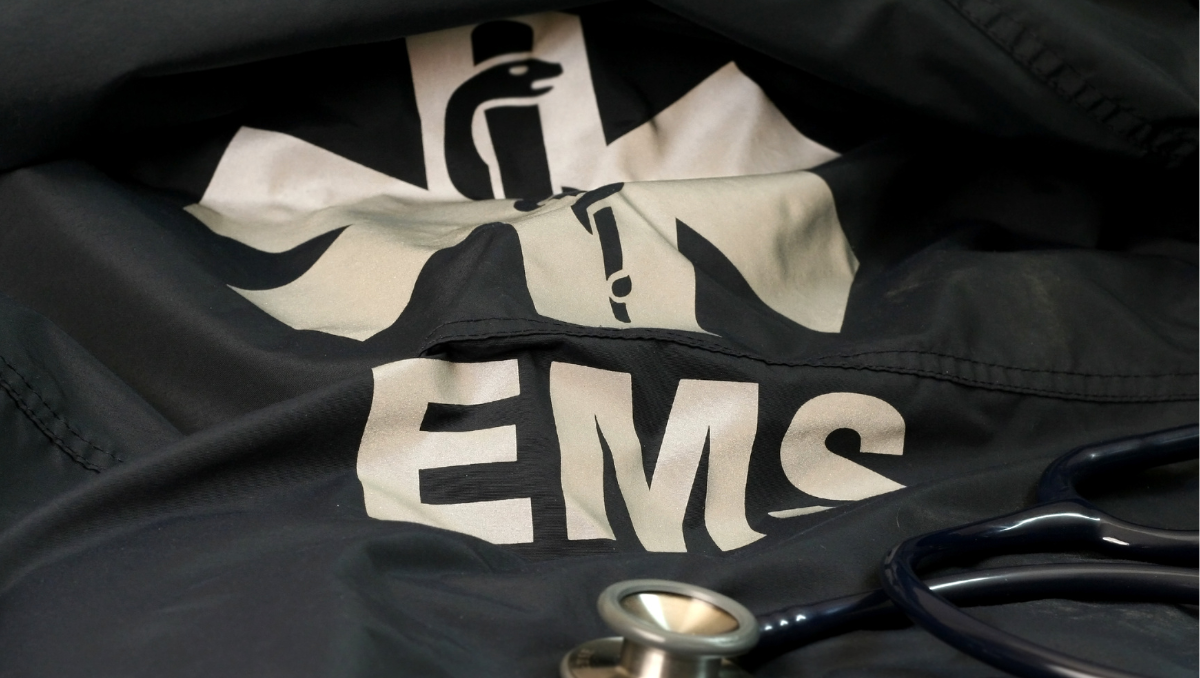 Emergency medical services (EMS) workers spend their days in high-pressure, high-stress, and traumatic situations. Considering the exposures and experiences these individuals face in their professions, it is no surprise that their mental health can suffer. Research indicates that EMS professionals, such as paramedics, firefighters, and emergency medical technicians, face higher suicide rates than the general public does.
With a $200,000 AHW health grant, MCW researcher Matthew Chinn, MD (Emergency Medicine), is working with the Center for Suicide Awareness to provide resilience training for EMS workers in Wisconsin to reduce suicide rates in their field and improve their health outcomes. Along with community partners Wisconsin Department of Health Services, Northeast Wisconsin Technical College, and UW Health, the researchers will provide Master Resilience Training to 800 Wisconsin EMS workers throughout the 18-month project. Researchers hope the project will improve mental health resilience among the EMS workforce, reduce the workforce's turnover rate, and improve health service delivery for EMS workers.
Exploring the Effect of Mass Communication on Veteran Suicide Prevention
In the U.S., veterans are 1.5 times more likely to die from suicide than the average person. Suicide is the second leading cause of death for veterans ages 18-44, with more than 16 veterans dying by suicide each day, on average. Some of the risk factors contributing to veteran suicide include:
Access to firearms
Military culture and a perceived stigma around mental health care
Services experiences leading to posttraumatic stress disorder and trauma
Challenges reintegrating into civilian life
Pre-existing mental health issues
In 2021, MCW's Bertrand D. Berger, PhD (Psychiatry and Behavioral Medicine), and the MCW Comprehensive Injury Center partnered with Milwaukee's War Memorial Center to evaluate the potential of state-wide mass communications to decrease veteran suicides, improve firearm safety, and influence veterans' help-seeking behavior.
In a two-year project made possible with a $359,172 AHW health grant, the group (along with Milwaukee's Veterans' Administration Medical Center, University of Wisconsin-Milwaukee, Gun Shop Project of Wisconsin, State of Wisconsin, VA and MCW Peer Outreach Program, and the Veteran Mental Health Advocacy Council) researched, tested, and launched an advertising campaign encouraging veterans to seek help when they feel suicidal and promoting safe use and safe practices with firearms they own.
The campaign was carried out by various Wisconsin media outlets and saw positive engagement by research participants. Abstracts from the project research were also accepted for the 2022 Prevent Suicide Wisconsin conference and the 2022 American Association of Suicidology conference.
Preventing Suicide in Wisconsin
Suicide is a complex issue impacting a wide range of individuals and communities in Wisconsin. By funding health grants fueling the development of resources and interventions for prevention, AHW is supporting important steps toward reducing its prevalence.