Preventive care: Integrating dental hygienists into medical "well visits"
January 31, 2022 Posted by AHW Endowment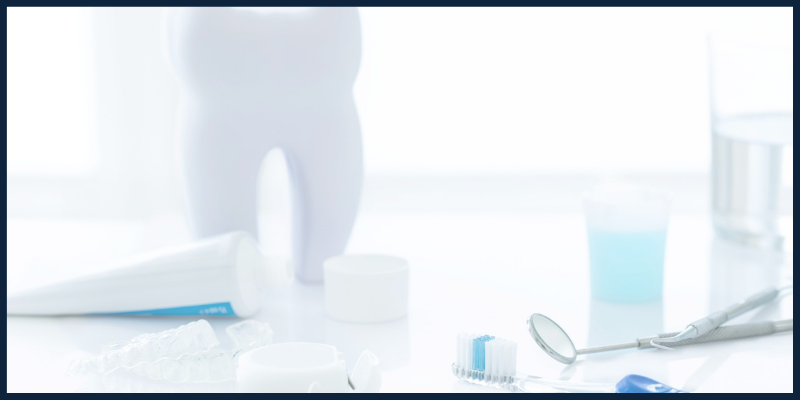 Adding basic preventive care by dental hygienists at medical clinics during prenatal and early well-child visits may contribute to better overall health and reduce emergency department and operating room costs for health systems.
Periodontal disease during pregnancy leads to an increased risk of preeclampsia and delivering low birth weight and/or preterm babies if bacteria from gum disease or a tooth infection enters the bloodstream. Early childhood tooth decay left untreated may lead to mouth pain, difficulty eating, nutrition and sleep issues, behavior changes, and poor school performance at a critical time during brain development, as well as costly emergency department visits, tooth extractions and restorative procedures requiring general anesthesia.
An AHW-supported "Medical Dental Integration Project" aims to address those issues, while also reducing equity barriers, by integrating a dental hygienist into the medical care team for people who are pregnant and children ages 0-5.
Currently, not enough dental providers accept Medicaid reimbursement. Family transportation, childcare, and work challenges when two separate appointments are needed for medical and dental care also make "healthy mouth-healthy body" outcomes less likely.
Wisconsin ranked last among all states for access to oral health services for children enrolled in Medicaid in 2016. Only 1 in 5 Wisconsin Medicaid eligible children ages 0-5 received preventive dental services that year, according to the Centers for Medicaid and Medicare Services – 100,000 fewer children than those receiving "well-child" exams. Only 1 in 2 Wisconsin women received a dental cleaning during pregnancy in 2016, according to the Pregnancy Risk Assessment Monitoring System (PRAMS).
A $528,610 AHW investment in the "Wisconsin Medical Dental Integration Project" is creating a new model for primary care clinics in Wisconsin to help change those outcomes. Through the project, which started in 2019, medical clinics can dovetail brief appointments with a dental hygienist for a young child waiting for immunizations, or a pregnant person waiting to see a physician. By maximizing time management within routine medical visits, the hygienist can provide a risk assessment, fluoride varnish, oral health education and coordinate follow up care, as needed, for children and people who are pregnant.
The AHW investment supports coaching and technical assistance by the Children's Health Alliance of Wisconsin and pediatrician Constance Gundacker, the project's principal investigator for the Medical College of Wisconsin.
Dental hygienists working in Wisconsin medical clinics through this project have seen pediatric patients during some 11,750 "well child" visits, and pregnant patients during some 250 prenatal visits since 2019, according to Jenna Linden, program leader for the oral health initiative at Children's Health Alliance of Wisconsin.
The Wisconsin Medical Dental Integration Advisory Council, which guides the statewide project, has representation from over 20 organizations, including Federally Qualified Health Centers, Wisconsin Health Systems, and other key professional dental and medical organizations. Delta Dental of Wisconsin Foundation also contributed project funding.
State laws have helped pave the way, including Wisconsin Act 20 of 2017, which allows hygienists to work at sites without direct supervision and authorization of a dentist.
A 40% increase to the dental Medicaid reimbursement rate in the 2021-'23 state budget, effective Jan. 1, 2022, also may make medical-dental integration more financially sustainable, and encourage clinics and large health systems to adopt the model as part of preventive care and equity priorities, Gundacker said. "Systems change always has competing priorities, so this has to align with system priorities."
"Funding through AHW allowed us the time to work on this, and the technical assistance needed to see the model spread in the midst of a pandemic with so many other competing priorities," Gundacker added.
Among the challenges to implementing the model: When a hygienist in a medical clinic identifies an issue requiring a dentist's attention, the medical clinic must coordinate a dental referral. The primary care clinic also must integrate hygienist credentialing and billing into administrative processes.
The Children's Health Alliance of Wisconsin partnership with the Medical College of Wisconsin is creating and supporting a model while evaluating how to make it sustainable, project team members said.
"Whole patient health is a rising priority in large health systems and is part of our conversation as we introduce an integrated approach," said Linden, of Children's Health Alliance of Wisconsin.
As patients get older, dental caries is a common chronic disease that interferes with diabetes management and contributes to heart disease.
"It's chronic and it's preventable," added Lindsay Deinhammer, project manager for oral health at the Children's Health Alliance of Wisconsin. "Having a healthy mouth contributes to a healthy body."
Find more information about these funded projects in the AHW Funded Project Listing.