Sustainability Plans Ensure Continuous Progress toward Improved Health
December 16, 2022 Posted by Jesse M. Ehrenfeld, MD, MPH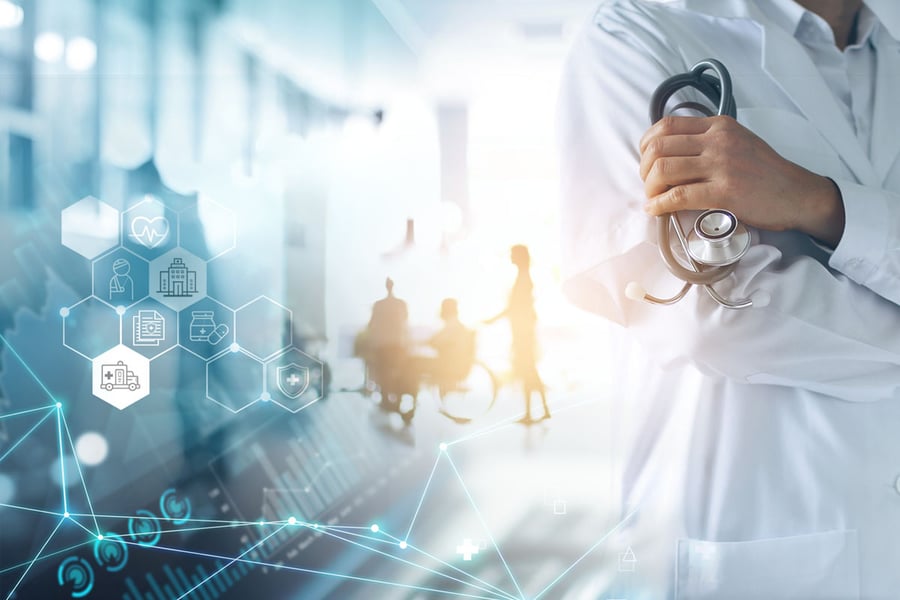 For Wisconsin to become a healthier and more equitable state, we need sustainable organizations, programs, and initiatives dedicated to addressing Wisconsin's health challenges.
Tackling our state's disparities is a long-term commitment that requires sustainability planning before, during, and after grant funding is secured.
How can nonprofits escape the frantic chase for grant funding to achieve a more secure and sustainable approach to their work?
If there's one thing we've learned from our grantees, it is that sustainable change requires an upstream perspective that addresses root causes of health disparities to improve environments where we live, work, learn, play, and receive health care. Changing how systems function can have a significant, long-term, positive impact on the health of a population or community. When a system works well for health, it can make healthy choices practical and available to all community members, especially those most who disproportionately experience poor health outcomes.
In a 2021 session titled, "Sustainable Transformation," presented by Jeremy T. Miner of Miner and Associates, Inc., Advancing a Healthier Wisconsin Endowment partner organizations learned more about what sustainability means for change-making organizations.
Keys to Sustainability—Thinking Beyond the Grant
The five main components of sustainability highlighted by Miner are system change, political/leadership support, funding stability/leveraging, dissemination/replication, and capacity.
What do these elements mean when it comes to solving Wisconsin's health challenges and addressing disparities?


1. Systems Change
Systems change refers to the practices, policies, and regulations that need to be transformed in order for long-term change to happen.
2. Political/Leadership Support
This is the power dynamics, relationships, and connections that are needed to support the work.
3. Funding Stability/Leveraging
For change to be sustainable, the flow of resources must be realigned, additional funding sources need to be secured, and ongoing partnerships maintained and strengthened.
4. Dissemination/Replication
This means that research findings and lessons will be communicated to the general public and professional and academic communities to contribute to the body of knowledge in those communities. This ensures that mindsets shift and best practices are developed.
5. Capacity
Capacity means that the organization, partnership, and coalition develops to support, expand, and replicate the project.
An Evergreen Commitment to Equity
In an October 2021 learning event for AHW partners Sort Sol Group, recommended a systems approach to improving social impact. Sort Sol Group engages with businesses, government, and philanthropic organizations. Their approach to change-making focuses on cross-sector engagement and collective impact to tackle tough challenges.
Sort Sol Group suggested that building sustainable transformation requires an approach that is rooted in
Justice—dismantling the barriers and disadvantages that keep some people from accessing opportunities and resources including power, protections, wealth, education, health care, and social privileges.

Equity—ensuring that everyone has access to the same opportunities and advancement and eliminating barriers to full participation.

Diversity—embracing the complexities of humankind and dismissing reductive classifications.

Inclusion—fostering an environment and relationships that affirm, empower, and support the perspectives, voices, and wisdom of all genders and underrepresented communities.
Making and Sustaining a Collective Impact
Sort Sol Group's approach to sustaining collective impact could be described as a flywheel, like The Sustainability Framework shown here, where the following elements feed each other and build to make and sustain social change.
Leadership competence. Leaders take responsibility to develop and clearly articulate a common vision and objectives. They facilitate community needs and assets assessment, along with ongoing planning and adapting the organization's approach. They help secure funding and engage in fiscal management to build a sustainable future for the organization.

Effective collaboration. Collaborative efforts bring together relevant stakeholders to build a base of support in the community.

Understanding the community. This means including key community members in programs, and in staff positions. It also means showing respect for community values and cultures.

Demonstrating results. Using acceptable research methods to evaluate the process and outcomes and informing stakeholders of the results.

Strategic funding. Having plans and resources in place to support current and prospective program requirements. Organizations that are committed to making change need to have an intentional planning process for continued funding. That means analyzing the organization or project's short-term and long-term funding needs, developing a range of financing options, and seeking diversity in funding streams.

Staff involvement and integration. Including committed, qualified staff in program design, implementation, evaluation, and decision making to develop a culture that values broad-based participation in working toward a sustainable program.

Community response. Communities change, and so do their needs. Sustainable. collective impact requires adaptability so programming can meet changes in community needs, contexts, and issues.


Sustainability Planning
When organizations undertake sustainability planning, they are investing in the future of their mission. They are creating a shared understanding of sustainability and making a plan to work collaboratively to examine which efforts support the mission and should continue. This is an ever-changing process of prioritizing and responding to changes in the organization and the community. The Water of Systems Change, an article from John Kania, Mark Kramer, and Peter Senge, aimed to clarify what it means to shift the conditions holding problems in place and provides an actionable model for those interested in creating systems change.
Organizations committed to increasing wellness and reducing health disparities in Wisconsin communities must engage key players from the sectors driving the system intended to be sustained, as well as those impacted by the system. They must work collaboratively, sharing power, responsibility, and engagement. By bringing these partners together, the various sectors, levers, and pieces of a system can be truly understood and mapped to identify what is moveable and sustainable.
Exciting and meaningful work toward improved health and health equity is happening all over Wisconsin, and philanthropic organizations like the Advancing a Healthier Wisconsin Endowment are always looking to invest in sustainable efforts to create positive change in our state.