Violence prevention in Wisconsin: It's a public health issue
August 2, 2022 Posted by Jesse M. Ehrenfeld, MD, MPH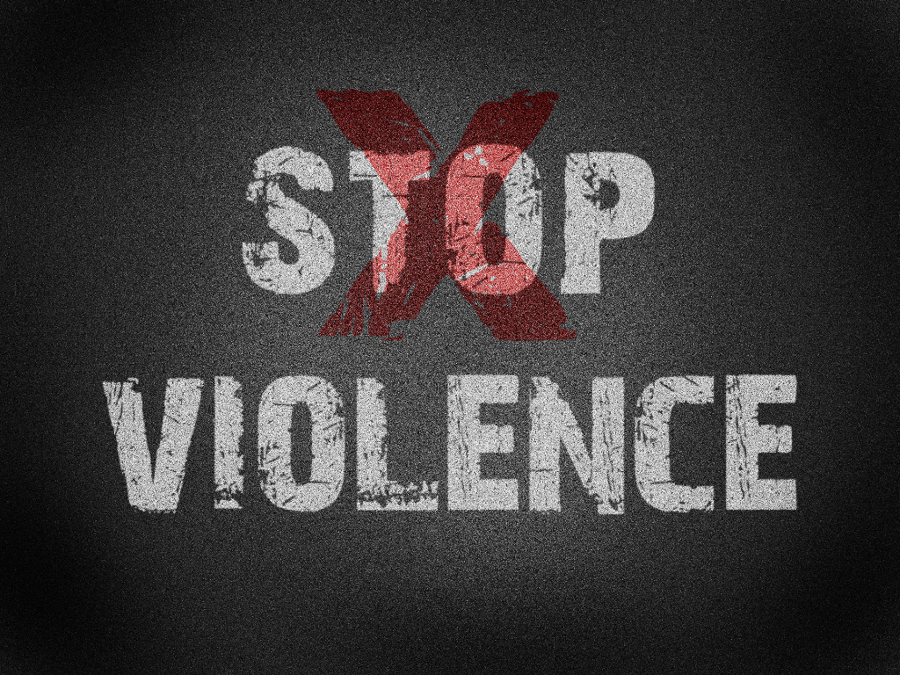 A violence prevention project launched through funding from the Advancing a Healthier Wisconsin Endowment will address violence as a statewide public health issue.
The Wisconsin Violence Prevention Project (WVPP) will tackle upstream factors that lead to risk of violence. It will lead prevention planning to effectively intervene before violence occurs and build capacity in communities disproportionately impacted by violence.

Law enforcement alone cannot solve the epidemic of violence -- a "preventable, biopsychosocial public health disease," project leaders said, explaining school districts, healthcare providers, hospitals, and others must play a critical role.

"This accelerates the work and answers a call that advocates around the state have been wanting resources to support," said Reggie Moore, who was hired through the project as director of violence prevention policy and engagement for MCW's Comprehensive Injury Center (CIC). "Advocates across the state have been working for years, but there haven't been resources until now," Moore said.

The project is designed to fill a gap in statewide efforts, said Terri deRoon-Cassini, professor of trauma and acute care surgery at MCW and executive director of MCW's Comprehensive Injury Center (CIC), which will house the Wisconsin Violence Prevention Project long term. DeRoon-Cassini is the project's principal investigator.

MCW's CIC will leverage existing work related to violence, violence prevention, and public health as it becomes a statewide resource for efforts directed and informed by representatives of affected communities. The CIC plans to submit a CDC Center Grant to fully fund a statewide violence prevention center within MCW long term.

AHW funding of $216,000 was critical to moving the project forward and tapping the CIC's expertise in epidemiology, violence prevention, program evaluation, and data analysis, deRoon-Cassini said.

AHW covered a needs assessment of gaps in the current understanding of violence in communities. Funding further covered program planning and development of the project as a research, education, evaluation, and community engagement resource for individuals, communities, and organizations.

The Wisconsin Violence Prevention Project received a major boost last fall from a $17 million state investment of American Rescue Plan Act funds directly allocated from the governor's office: $6.6 million for research, data collection, education, and community engagement efforts; and $10.4 million for project grants statewide to be administered by the Wisconsin Violence Prevention Project.

Wisconsin historically has been among states that invest the least in public health.

Many people don't understand that gun violence, like opioid addiction, is a public health issue because upstream factors contribute, and layers of prevention and intervention can address those factors, deRoon-Cassini said.

"In the last five or six years, we've seen significant growth in understanding of the limitations of law enforcement," Moore said. "Most of America got to a point where they believe there's nothing they can do. If we're clear about the type of society we want to live in, we should do everything on the front end to ensure it's possible."

Only 10 to 20% of shootings are random, Moore said. A majority could be prevented by timely response to red flags, he said. Ensuring that emotional social learning, self-regulation, and self-awareness are taught through schools and other programs, including sports, will give individuals a skillset and language to share feelings, and take care of themselves, so harm is not the outcome, Moore said, adding those at risk of violence often suffer from lack of connection.

Moore and deRoon-Cassini were part of a Milwaukee contingent invited to join survivors and national gun violence prevention advocates for the July 14 White House signing of the bi-partisan Safer Communities Act. The bill includes the most significant firearm safety measures enacted by Congress in decades, along with greater investment in violence prevention, mental health, and school safety.

It's critical to recognize that everyone has a role to play in a more comprehensive approach to making communities safe, deRoon-Cassini said.

"We want communities to understand that intervention, prevention and healing is smart policy," Moore added. "Intervention starts by ensuring there are programs and systems to intervene early in a culturally appropriate and effective way; it requires timely engaging and mediating conflict, so it doesn't escalate."

Healing in the aftermath of harm and access to support services for victims of violent crimes, including grief counseling, also are critical, Moore said.