Chief Health Strategists: New DrPH program is training the next generation of public health leaders
March 25, 2022 Posted by AHW Endowment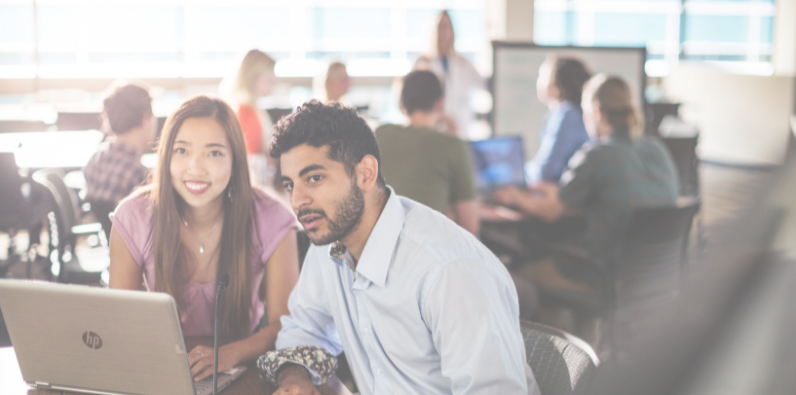 A new Doctor of Public Health (DrPH) program at the Medical College of Wisconsin (MCW) is training innovative leaders to translate and integrate public health research into initiatives, programs, and policies across government, nonprofits, community health, and healthcare. The DrPH is also a connector between public health and clinical medicine with its focus on addressing structural racism and disinvestment in communities, and social determinants of health, such as food security and safe, stable housing.
MCW leaders had been discussing the need for a DrPH program for five years before the Advancing a Healthier Wisconsin Endowment (AHW) moved it forward. With a $702,478 grant awarded in early 2020, MCW began work to develop the infrastructure for the program so that it can be sustained and continue to train cadres of new public health leaders long into the future.
MCW created the program because advanced skills in public health practice and community engagement are required to lead a community or specific population toward improved health through a health equity lens. As community-based "chief health strategists," graduates of the DrPH program will be equipped to collaborate with diverse partners, synthesize knowledge, and generate practice-based evidence, according to the MCW team that developed the program through an AHW grant.
"This is a program for working professionals in a variety of fields," said Terry Brandenburg, Director of the Master of Public Health program at MCW. "It is interdisciplinary in public health practice."
"We're grateful AHW funding allowed us to rapidly move forward," Brandenburg said.
The DrPH is one of nine MCW degree programs launched with support from the Advancing a Healthier Wisconsin Endowment. Six of those programs — including the two MCW regional campuses in Green Bay and Central Wisconsin — have graduated nearly 500 new health and science leaders. Three programs are in development, or like the DrPH, welcomed inaugural classes last fall.
Few schools across the country offer the DrPH in a similar online, distance-based format, noted Kim Contardi, Program Manager of MCW's Institute for Health and Equity. Nationally, placement in the DrPH program is highly competitive with small cohorts, and application acceptance rates of around 10%.
The CEPH-accredited program's online format is designed for mid-career professionals who aspire to work collaboratively across sectors to address the complexities of public, population, or community health. The DrPH is the highest professional degree in public health practice, and MCW is the only school in Wisconsin that offers it.
The MCW DrPH program offers both asynchronous and synchronous learning, including three summer visits to the MCW campus in Milwaukee.
Comprised of 46 credits, including 10 for dissertation, the DrPH is designed as a three-year program, but can be completed in up to five years. Training incorporates competencies in data and analysis; leadership, management and governance; policy and programs; and education and workforce development. Each student has a faculty member mentor, based on common interests.
The first cohort of 11 working professionals, including six from Wisconsin, began their online studies last fall.
The program's first students work in both public and private areas of public health and healthcare. One student is in government public health. Another is director of operations for a Boys and Girls Club. The program is launching amid a global pandemic that illustrates the need for cross-sector, interdisciplinary problem-solving skills.
"The pandemic has shone a light on not only the issues of the virus, but the corresponding issues related to healthcare access, front line workers, and who is likeliest to catch it — issues connected to the health of the community," said David Nelson, an Associate Professor of Family and Community Medicine who leads many of MCW's community engagement efforts and directs the DrPH program.
While Wisconsin has seen "incredible leadership in public health, particularly in this past year," the future of public health relies on the next generation of leaders, said Jesse Ehrenfeld, MCW Senior Associate Dean and Director of the Advancing a Healthier Wisconsin Endowment at MCW.
As a biostatistician, DrPH student Carlos Litovich wants to complement his research-forward background with leadership and community engagement skills. Litovich is a Program Manager at the Center for International Blood and Marrow Transplant Research, a collaboration of MCW and the National Marrow Donor Program/Be the Match.
Fellow MCW DrPH student Kelli Brown hopes the focus on applied practice in leadership, and a deeper knowledge in public health, will prepare her to be a leader in public health education. Brown is the Education Program Coordinator for MCW's Master of Science in Global Health Equity program.
"Training future public health professionals who think of innovative solutions and can collaborate across sectors is how I hope to advance the health of Wisconsin residents," Brown said.
Find more information about these funded projects in the AHW Funded Project Listing.