A Message from the Director: Reflections on a Year at AHW & a Vision for our Future
August 28, 2020 Posted by AHW Endowment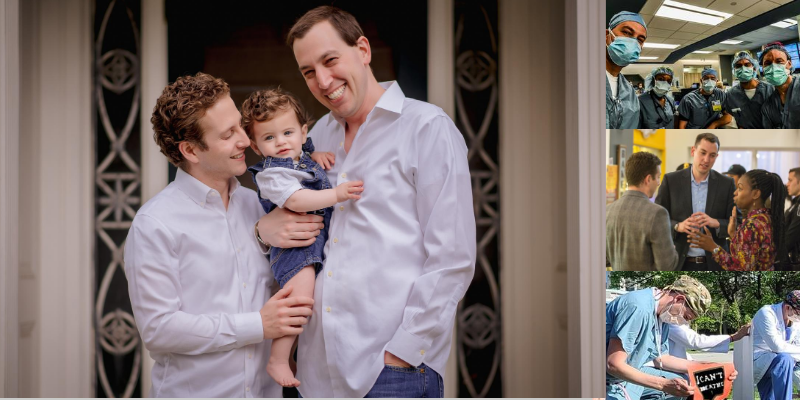 Dear colleagues and partners,
It's hard to believe a year has passed since I joined AHW as director. Of course, the arrival of COVID-19 has turned all of our plans upside down. Despite the unexpected changes and challenges of the last six months, it's been a year full of excitement and new opportunity.

My family has adjusted to a new set of routines. Our son took his first steps. We've said hello to lakefront walks and State Fair cream puffs, and goodbye to our beloved pooch Maddie.
In my professional life, I've navigated a year as chair of the American Medical Association Board of Trustees and learned to navigate the maze of hallways in Froedtert Hospital. But, most importantly, I navigated the year focused on learning the history and impact of AHW, listening to our partners, and finding out first-hand what an incredible resource and power we can be.

Today, as I look back on the past 365 days, I am so proud of what we've accomplished:
Invested more than $6.6 million in projects that advance new biomedical and population health research, create new educational and workforce development pathways for future health care and public health professionals, and create lasting changes to systems that make good health possible across the state.

Responded to Wisconsin's COVID-19 crisis by rapidly deploying an additional $4.8 million in funds to 17 projects that address critical and urgent needs during this pandemic, including outreach to at-risk and underserved populations, expanded access to resources and care, and the use of innovative technologies and treatments to stop the spread.

Expanded our funding opportunities, establishing new dedicated programs to support Wisconsin-based learning events for health care and public health professionals, create student research experiences for our future health care and biomedical research leaders, and designed a new funding pathway in population health studies to build the evidence needed to create action around critical health issues statewide.

Moved into the digital (and virtual) worlds, launching a new online grants management system that will now streamline the application process and funding administration for both our staff and our funded partners while also launching our presence on social media (follow us on Twitter and Facebook!).

Renewed our commitment to health equity, beginning the difficult, but necessary, work to identify and make changes in our work that will advance racial justice in health.

At the outset of my year, I began a journey to meet the partners we have invested in, both across the state and across the MCW enterprise. While COVID-19 cut those in-person visits short at 31 counties, my time driving the state and hearing from many of you in-person – and now virtually – has continued to fuel my passion for what we do.

Time and again I have heard about the impact of your work, and what AHW has done to make that possible. I've also heard incredible, inspiring ideas of what more we can do.

We have great work behind us, and a lot of work ahead of us. I'm confident that if we work together, we can continue to make positive change possible in Wisconsin.
Sincerely,
Jesse M. Ehrenfeld, MD, MPH
Senior Associate Dean and Director
Advancing a Healthier Wisconsin Endowment
Professor, Anesthesiology
Medical College of Wisconsin