Moving Forward into Better Health: Grant Opportunities for Nonprofits
September 22, 2022 Posted by Jesse M. Ehrenfeld, MD, MPH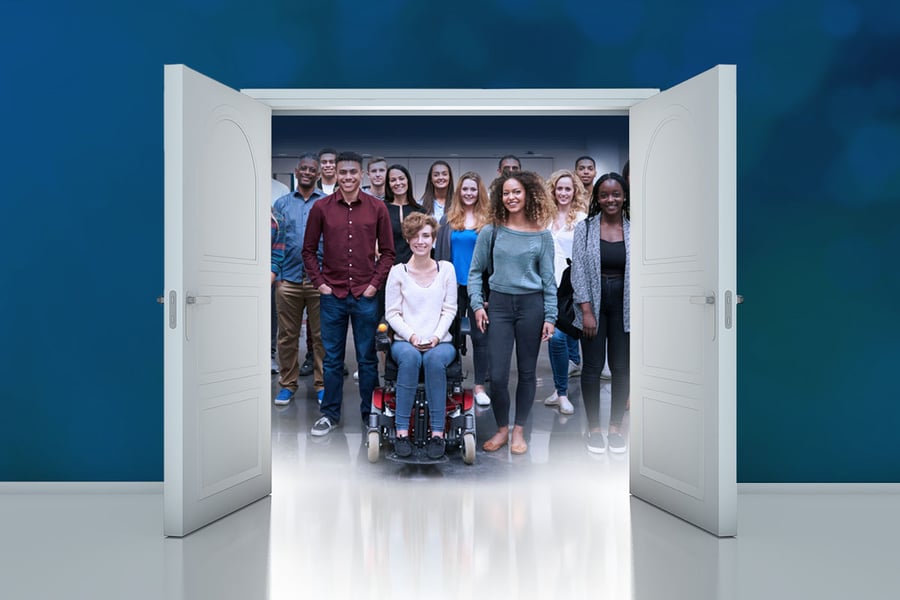 We all want Wisconsin to be healthier and to do a better job addressing serious inequities in care. But Wisconsin has some serious health issues and disparities.
How do nonprofits secure funding for their projects that are improving the health, quality of life, and economic well-being of underserved communities?
The following is an introduction to some of the foundations, organizations, and agencies that are making investments in a healthier future in our state.


Community Foundations
A community foundation is a public charity that issues grants, and Wisconsin has a healthy ecosystem of community foundations. These foundations raise money from local donors and are governed by private citizens who are interested in making their community a better place to live and work. Usually, the money is invested and the earnings distributed to causes or organizations that meet the funding criteria.
The Wisconsin Philanthropy Network reports that in 2020, community foundations granted 7.49% of their assets, for a total of $873,533,845.
Not all of these investments are in health or health equity, but these community foundations are clearly providing needed investments in making Wisconsin a better place to live.
United Way of Wisconsin
United Way of Wisconsin is a statewide organization that brings together local United Ways. These local organizations are governed by a board of volunteers that live and work in the communities they serve, to help determine where priority investments should be.
There are 40 United Ways in Wisconsin. These organizations provide critical funds, often enhanced by workplace giving matches, to nonprofits that are building strong communities.
Public Health Grants
For nonprofits seeking public health grants, the first stop should be Foundations in Wisconsin Online, a database run by Marquette University. Grant seekers pay a yearly fee to get access to the database: it's $150 for nonprofits.
The database is updated monthly with much of the information needed to apply for a grant: the relevant contact information, personnel, donors, financial information, geographic focus, and application details. Many entries also include the amounts of total grants paid, the range and median amounts of grants, and the areas of interest.
Foundations in Wisconsin Online is a great investment for nonprofit grant seekers who want to understand the big picture of what funding is available, and for which types of projects and collaborations.
And, of course, some grants will address particular disparities or health issues.
Government Grants
Wisconsin's Department of Health Services (DHS) has an annual budget of more than $11 billion. It oversees Medicaid and operates three institutions. It also issues grants to organizations that are helping to solve some of Wisconsin's health problems.
For example, the DHS has issued requests for applications (RFA) for supporting Native communities in recovering from COVID-19, helping people transition from homelessness, addressing food insecurity, and opioid treatment. They are seeking innovative solutions to strengthen community health and empower people in collaborative efforts to address needs.
Help for Rural Communities
Wisconsin has some of the starkest health disparities in the nation, and our rural and tribal communities are often lacking essential services.
Wisconsin's Office of Rural Prosperity is a part of the Wisconsin Economic Development Corporation. It works as a clearinghouse for rural communities and businesses to find programs and resources.
The organizations that are part of the Office of Rural Prosperity are doing incredible work to fund and spur innovative solutions to improve the quality of life in rural Wisconsin.
Endowment Funding
Nonprofits grant seekers in Wisconsin should consider broadening their search beyond government agencies and foundations. Endowments like ours and the Wisconsin Partnership Program are investing millions in community‑based solutions to tackle Wisconsin's health challenges.
In our work with community nonprofits, we foster innovation and build opportunities to advance health and equity across Wisconsin.
Strategic Investment in a Healthier Wisconsin
Through investments in research, health workforce development and education, and community initiatives, AHW grants are building capacity, developing new knowledge, and changing systems to improve health from cells to society.
AHW invests in numerous areas including the following:
Systems Change – Supporting community‑led partnership to address root causes of poor health outcomes and health inequities through systems change efforts.
Population Health Research – Supporting project teams to conduct population health research to inform policies and practices that will improve health outcomes and health equity in Wisconsin.

Workforce Development – Supporting project teams to develop and implement innovative and sustainable programs and resources to advance Wisconsin's current and future health workforce.

Collaborative Research – Supporting MCW‑led research collaborations to pursue new paths of study, overcome barriers and integrate new research perspectives to move knowledge into action to improve health and health equity in Wisconsin.
Better Together
When it comes to improving the health of all Wisconsinites, the more collaboration between researchers, policy makers, health care entities, and funders, the more likely we are to make a difference.